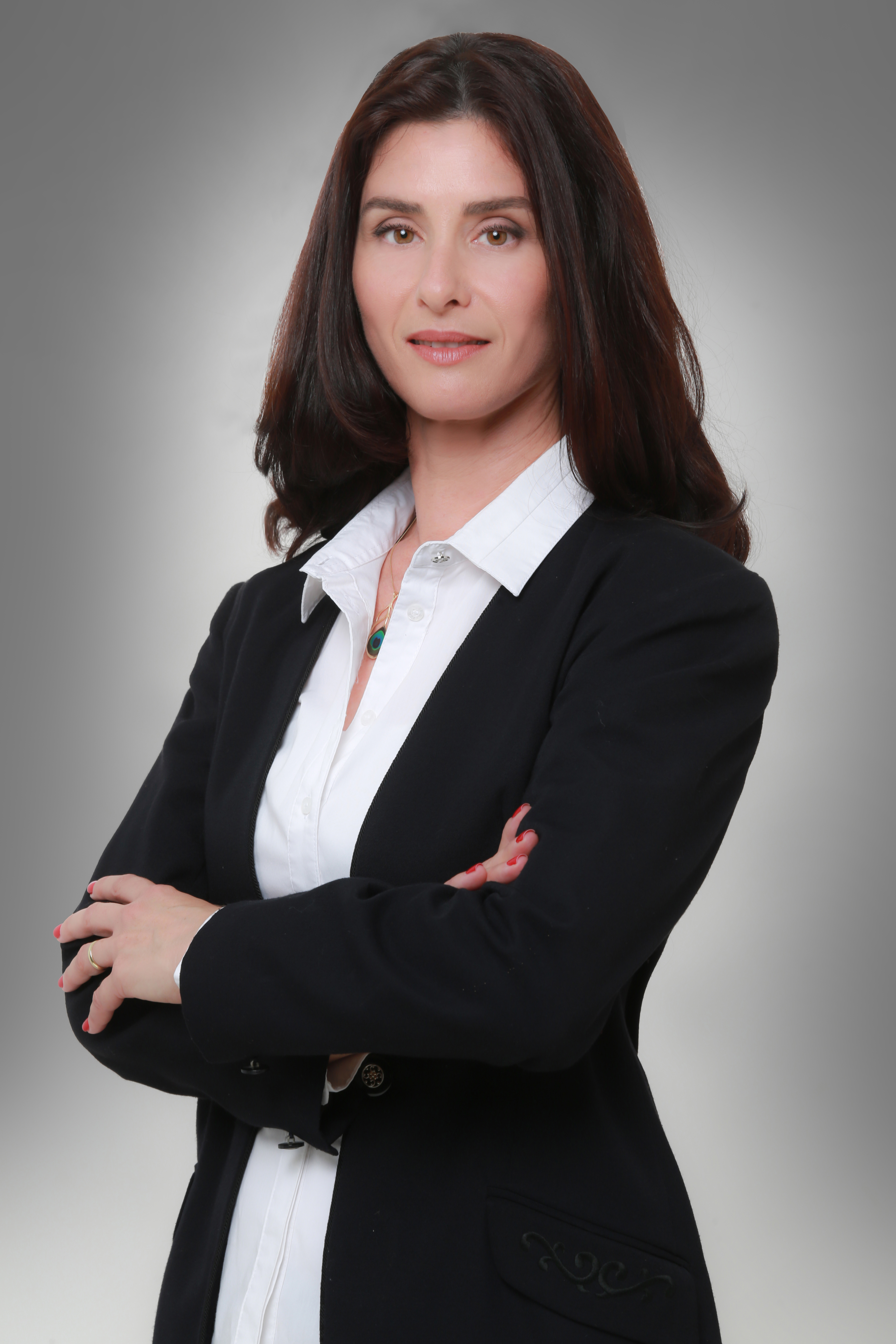 Disciplinary
Adv. Daphna Fisher is a senior partner at the Gideon Fisher & Co. law firm and manages the firm's International department. With over two decades of multi-disciplinary experience in the legal field, Daphna is highly proficient in management of a wide array of legal matters in the commercial & corporate field, and has extensive experience in domestic tort law.
Daphna manages large-scale commercial transactions conducted in Israel and abroad, such as M&As and joint-ventures, and escorts her clients with ongoing counseling, regarding all legal requirements. Furthermore, in respect of cases that are in dispute, Daphna conducts arbitration proceedings in cases that are valued at tens and hundreds of millions of NIS, appearing in Israel as well as before foreign instances, and well-known major tribunals, such as ICC or LCIA. The fact that the Gideon Fisher & Co. Law Firm is a member of the Parlex network of European Lawyers, allows Daphna, who is serving as the president of the network for the last 3 years, to quickly and professionally advise our clients in a wide variety of international legal matters.
Daphna's domestic activity, is also highly focused on tort law. Daphna has extensive experience in representing foreign insurance companies in Israel, on various tort liability cases. In the area of her expertise, in representing Individuals seeking remedy and obtaining monetary damages, Daphna represents cases that are characterized as high-profile cases, with a potential of substantial compensation, where in many cases receive coverage of the media. Daphna, in her thorough and sensitive manner, represents cases where individuals were severely injured or killed in car accidents, she deals with catastrophic injuries, occupational death, traumatic amputations, construction accidents, as well as medical malpractice. Furthermore, Daphna represents governmental/public entities on lawsuits demanding compensation for property damages, for example due to fire, flooding etc.
In addition to her professional work, Daphna is a member of the Hadassah-International Israeli Board of Trustees, she has served as the Head of the Appeals Committee for disciplinary issues in the Tel Aviv-Yafo Academic College, and served for 4 years as the Chairwoman of the Friends of WIZO Organization.
Representative Work
Compensation to a family that lost their daughter, who fell into a pit in playground.

Representation of big foreign insurance companies that insures big Israeli contractor companies.

Compensation paid to a family that the son was killed from the collapse of a pergola in a hotel.

Employment accidents, such as traumatic amputations and occupational death (representing in a case of an employee's tragic death, caused at a very big and well-known facility).

Fatal car and bicycle accidents.

·Severe dental injuries (e.g. dental implant negligence).



Education
LL.B. Law, Tel-Aviv University

Graduate Magna Cum Laude, M.B.A in Business Management, The College of Management Academic Studies, Tel-Aviv.

Graduate Magna Cum Laude, B.A. in languages and linguistics, majoring in French and English, Bar-Ilan University, Ramat-Gan.
Admitted to Bar Associations