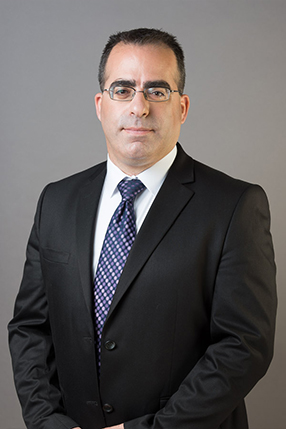 Disciplinary
Adv. Refael Yulzari is a partner at Gideon Fisher & Co., managing the firm's litigation department.
Refael is one of Israel's most prominent attorneys in the field of litigation, specializing in a wide array of practices in the field of civil law. Among his areas of expertise are the fields of Contracts, Corporate Law, Real Estate, Employment, Insurance, Libel claims, Franchising Law, Class Actions and highly complex financial disputes. Refael has vast experience in representation of clients before various instances, including before the Israeli Supreme Court, as well as in Arbitration and Mediation proceedings.
With over a decade of experience in complex litigation, Refael provides his clients with knowledgeable and professional representation, assisting them to reach their objectives, even in the most difficult of cases. Refael calls upon his high level of creativity and interdisciplinary knowledge in order to fulfill his clients' goals, even in the most complex cases, dismissed by other law firms due to a low chance for success. This unique skill set has allowed Refael to achieve many significant precedents in favor of the firm's clients.
In addition to his vast experience in management of litigation cases in court, Refael specializes in management of disputes in alternative manners, especially through Arbitration and Mediation. This approach promotes the minimization of the dispute between the parties, and tries to solve the core of the matter in a manner which saves time and funds for both parties. Refael's profundity in this field demonstrates his commitment to his clients and to reaching their true objectives.
Employing a comprehensive view of each case, Refael locates his clients' true objectives, making sure that the representation results in success on their behalf. The service provided by Refael to his clients is of the highest quality, combining professionalism with a client-centered approach.
Among Refael's clients are some of Israel's best known companies, including private and public corporations, NGO's, concessioners, licensees, governmental companies, Municipal authorities and individuals.
In addition to his professional activity in the firm, Refael is a member of the Audit committee of Maccabi Jaffa Soccer Club organization, and acts as their pro-bono legal advisor.
Education
Graduate magna cum laude LL.B. Law, Academic Track, The College of Management Academic Studies
Admitted to Bar Association‎